❤ There are three ways to place wholesale orders. Browse each below and take your pick. ❤
Benefits:
Beautifully designed by Alisa & the most well-organized option (I am biased but it's true!)

Fastest processing time since orders go directly to Alisa instead of a third-party

Online ordering & payments

"Quick Order Form" feature for buyers in a hurry

Browse by theme, collection, newest, and top-selling

Account registration only takes 20 seconds

Immediate site access upon registration

If your territory has a sales rep, they automatically receive their commission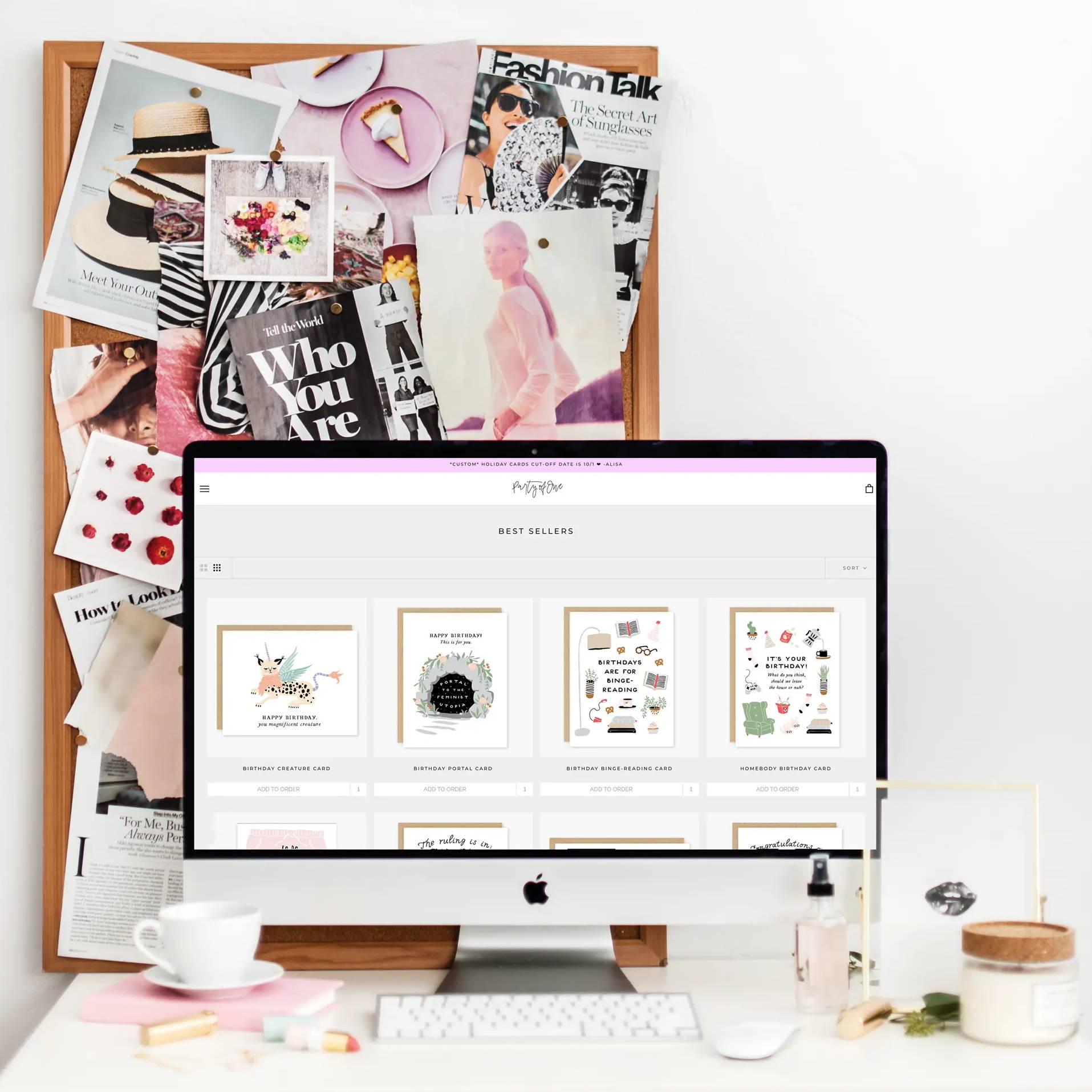 ---
Benefits:
$100 off first order for new users

Free Shipping for a year for new users

Net 60 terms & Free Returns

Online ordering & payments

If your territory has a sales rep, they automatically receive their commission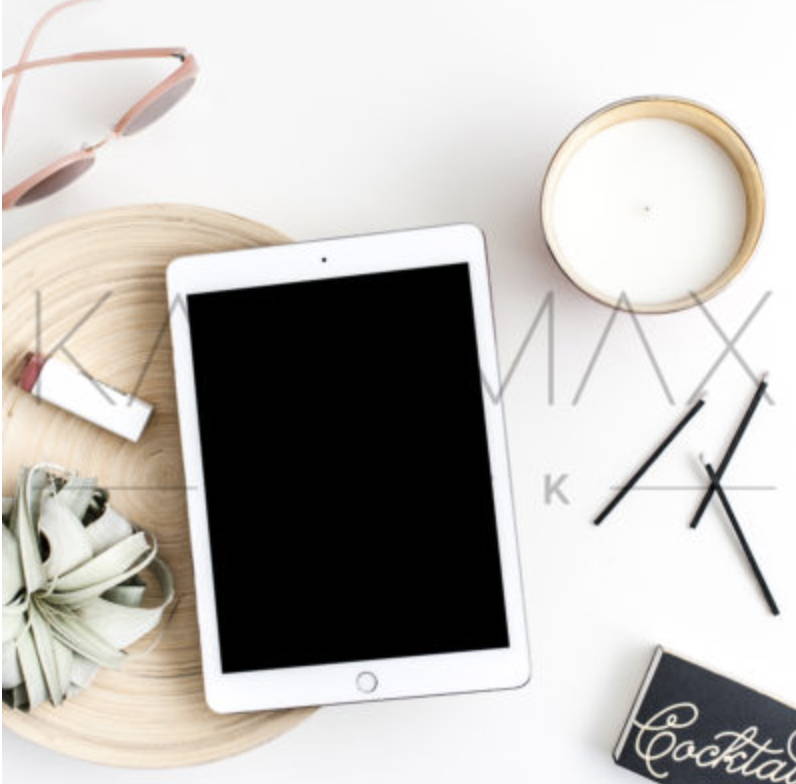 ---
Option 3
*Only for CA, D.C, MA, MD, NJ, NY, OR, RI, WA, VA, Philly & Vancouver
Benefits:
Nationally recognized rep group specializing in modern paper goods and gift items

Access to physical samples, printed catalogs & in-person sales meetings upon request

Order directly through your rep or the online portal

Reps automatically receive their commission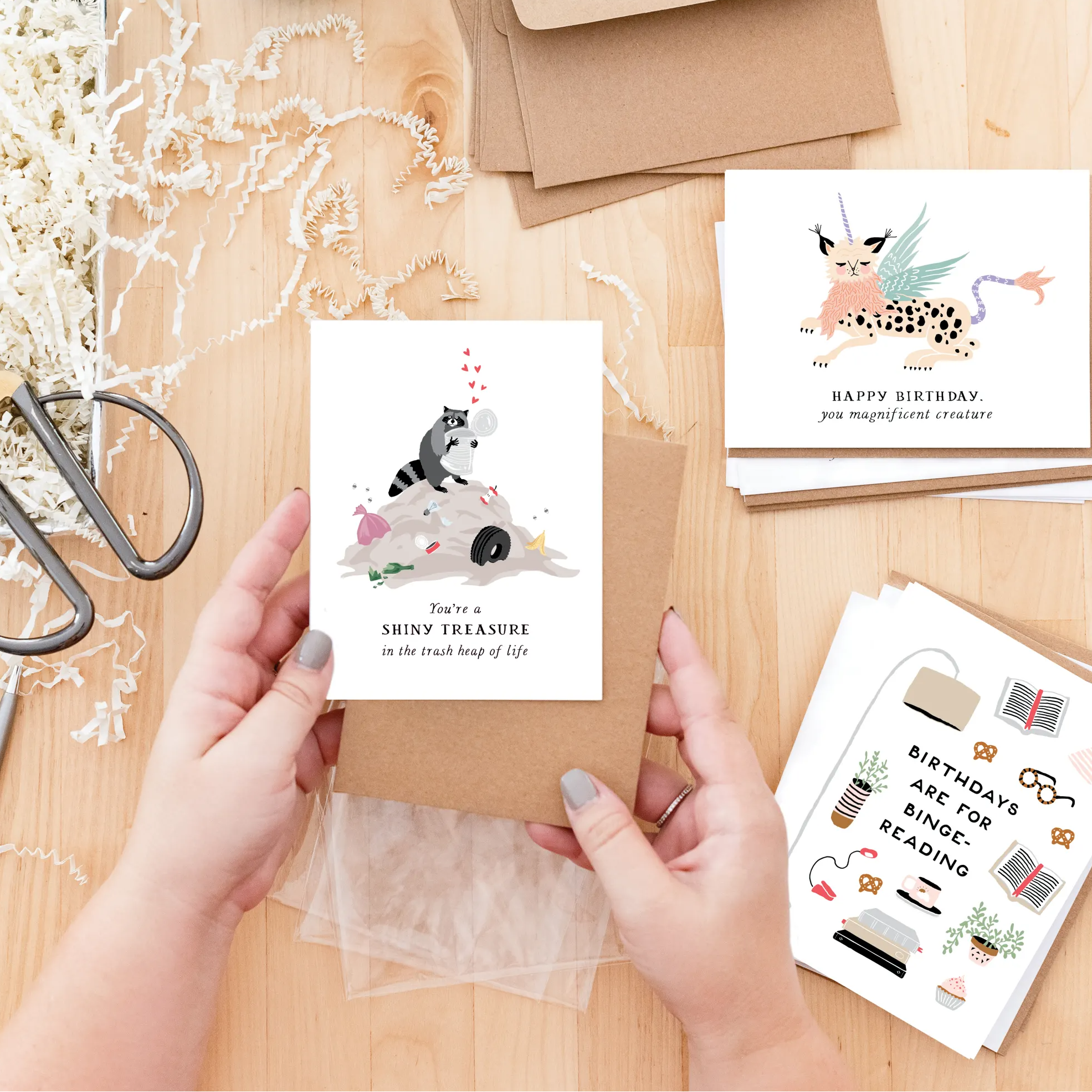 ---
"One of our favorite lines.
We have stocked these goods for many years and our customers love them.

She adds new products often that always speak to the times. Wonderful vendor."
Covet
Arlington, VA
2 AUG 2021, 8:51
"My favorite newly discovered line.
Party of One is a clever, charming and whimsical line. Her illustrations coupled with her sentiments are perfectly paired.

She covers some heavy topics and feelings while remaining lighthearted, meaningful and true to her design aesthetic. Quite a feat in a category in which many paper lines mimic other prevalent paper companies.

Party of One has a unique style and voice without losing sight of what will please consumers. I just placed our first order and will certainly be a future customer. Her products arrived quickly, and she included a couple of cards and a personal thank you that warmed my heart.


Shopgirls
Kansas City, MO
5 AUG 2020, 12:21
"This brand flies off the shelf.

Alisa is so talented! Deliveries are prompt. I appreciate the paper packing, and recycle the plastic sleeves for sticker sales when I can."
Flint Hills Books
Council Grove, KS
 
15 SEP 2021, 14:42
"Absolutely fantastic cards!
These cards are wonderfully illustrated, have a great sense of humor and our customers really respond to them. Party of One is wonderful to work with, their price point and selection are remarkable. So, so happy! Looking forward to keeping these in stock for all occasions!


Paper & Clay
Memphis, TN
15 DEC 2020, 4:07
"They seem to go much more quickly than some of the other brands we carry.

This is my second order, and I've been so pleased with these cards. Like us, our customers love the witty cards and cute images.

As a bookstore owner, I also appreciate that there a lot of book-centric options. Great service and fast shipping. Thank you!
White Whale Bookstore
Pittsburgh, PA
9 AUG 2020, 14:42
"Edgy without overdoing it.

In an overly saturated market of greeting cards, Party of One manages to get it right! Relevant, edgy without overdoing it and has it's own unique style! The holiday cards are especially on point! Will continue to do business!
Bookmans
Phoenix, AZ
12 DEC 2020, 12:21
"Selling like hotcakes!
Jezebel
Fort Lauderdale, FL
10 APR 2021, 10:39
"On trend!
On trend and making customers happy! I love it when I hear customers chuckle and say "I know who needs this card!".

Petree Garden & Florist
Los Alamos, NM

9 FEB 2021, 12:12
"We love this vendor.
Honestly, it's difficult to keep Party of One stocked on our shelves. We've already sold out of that adorable raccoon card! :D And the price point is unbeatable.

Twice Told Tales
McPherson, KS

3 FEB 2020, 09:31
"Crowd favorites!
Consistently bestselling, attention getting, truth telling cards. I'm a fan of the art and the artist, and have proudly featured Party of One for several years. The RBG line is such a hit!
Womencrafts
Provincetown, MA

31 AUG 2019, 04:22
"Such cute notepads!
We sold out of half of our order within a week. On my way to reorder now!
Freshie & Zero
Nashville, TN
12 DEC 2020, 12:21